Upper Respiratory Tract Infections: Symptoms, Causes & Treatment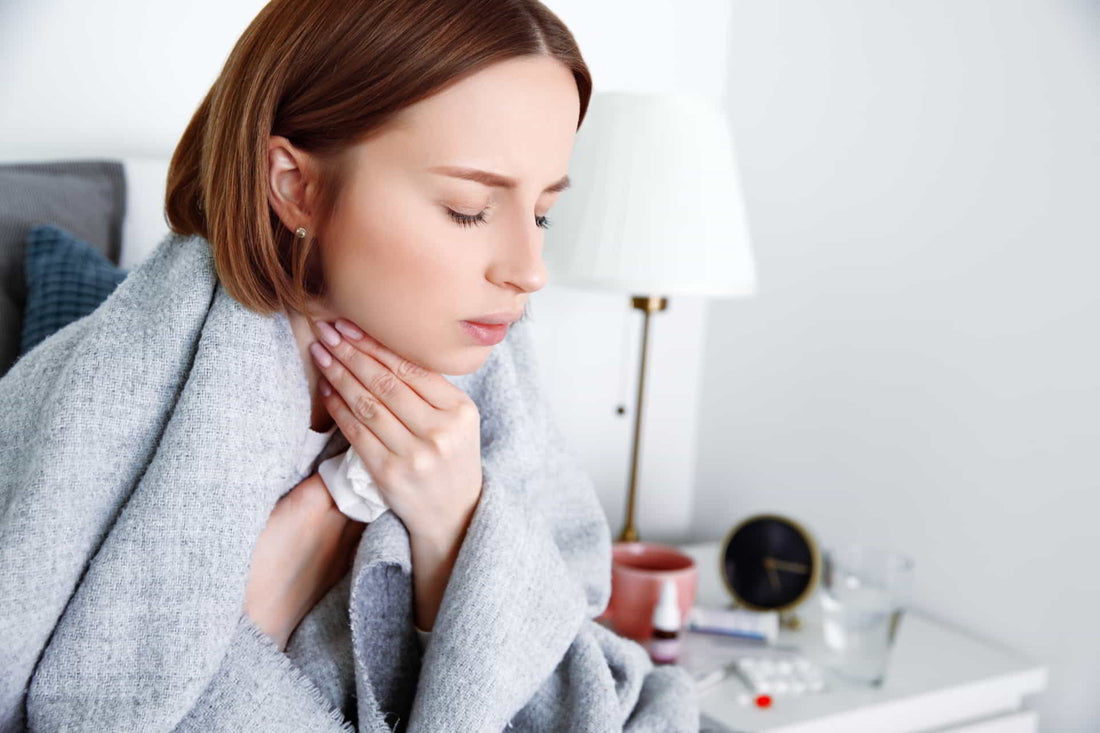 Upper respiratory tract infection is one of the most common illnesses that take the form of an acute condition more often than not. Once diagnosed, visiting the nearest clinics, skipping work or school, and hopping into bed with a box of tissues is a regular sight.
Normally, viral infection is the prime cause of irritation in the upper respiratory tract, which consists of the nasal passage, sinus, larynx, and pharynx. Usual upper respiratory infection symptoms are nasal congestion, sneezing, fever, scratchy or sore throat, cold cough, painful swallowing, and shortness of breath that is quite uncomfortable but can be significantly debilitating. 
Related: Upper Respiratory Infection & Bronchitis: Symptoms, Causes & Treatment
Is Upper Respiratory Tract Infection Contagious?
Yes, it is. Touching the nose or mouth and inadvertently inhaling cough and sneezing droplets of an infected person can easily bring about the onslaught of URT symptoms and infection. When the flu goes out of control, so will URT! 
Respiratory Infection Causes
People catch a common cold when they come in contact with airborne viruses like rhinovirus, adenovirus, coxsackievirus, etc. These contagious viruses invade the mucous membranes of the upper airway tract. Shaking hands, sharing food, and coming in contact with an infected person enhance the possibility of succumbing to these transmittable viruses. Some infectious viruses can be found on the sinks, faucets, doorknobs, computer keyboards, etc., and they live up to two hours, paving another way for their proliferation.
Read Also: Allergy Wheezing: Causes, Symptoms, Diagnosis & Treatment
Who Is At Risk Of Upper Respiratory Infection? 
There's no escape from the contagious germs present everywhere, but flu symptoms in children and seniors are more likely due to immature and flagging immune systems, respectively. An average child catches colds six to ten times a year, and the adults get three to four times during seasonal changes. The above are indicative and not a thumb rule. People with lung infections like chronic obstructive pulmonary disease (COPD) and heart diseases are more likely to get an acute upper respiratory infection. Smokers are always in the high-risk category. 
Preventive Measures & When to Seek Medical Advice?
Natural remedies like sipping herbal tea, inhaling steam, chewing ginger, drinking turmeric milk (Turmeric latte), or having it in the form of a lozenge is a home remedy for symptoms of cold and flu. If the infection lasts longer than a fortnight, it could be a chronic case of bronchitis, pneumonia, or more. 
Read This: Diphtheria Symptoms, Signs, Causes, Treatment & Prevention
Upper Respiratory Infection Treatment 
Unfortunately, most people pay no heed to these basic hygiene measures citing it as an infeasible job. Not to worry! PhytoRelief CC, the best cold and flu medication, offers a viable solution. It boosts the immune system by downsizing the chances of infection. It's the best treatment for URT and is a natural flu remedy at your doorstep. So add this phytoceutical supplements sugar-free lozenge to your health regime armoury to fight off the prevalent contagious viruses through a process that is natural and healthy. 
PhytoRelief CC, the best cold and flu medication, is an alternative that offers goodness of turmeric, pomegranate and health benefits of ginger. Pop this sugar-free lozenge when you have a sore throat, nagging cough, or a fever. It not only gives relief from the flu like upper respiratory infection symptoms but also helps build up immunity in a more natural manner.
The article is based on the information available in public and which the author believes to be true. The author is not disseminating any information, which the author believes or knows, is confidential or in conflict with the privacy of any person. The views expressed or information supplied through this article is mere opinion and observation of the author. The author does not intend to defame, insult or, cause loss or damage to anyone, in any manner, through this article.
Important Article...