Online Self-Diagnosis Now Becoming a Norm Among Adults: Survey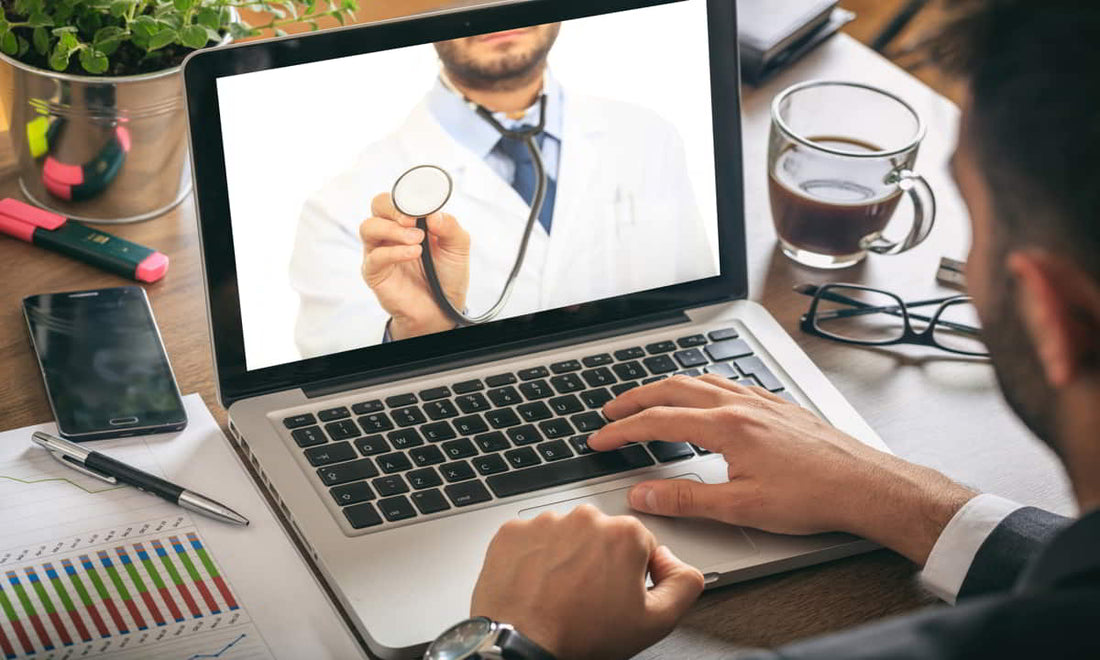 From social networking platforms like Facebook, Twitter, to a myriad of information-based portals, the Internet has now branded itself as the go-to repository for information and knowledge seekers alike. 
No other domain exemplifies this phenomenon better than healthcare. The surge in online medical trends has been astronomical, with a plethora of online medical journals, websites, and other related services.
To bring home the point of the prevalence of online environments in healthcare, the College of Health Professions recently conducted a mass survey, and the results have been astonishing.
As per the released figures, more than fifty-nine percent of American adults preferred to health self-diagnose using online tools such as WebMD while keeping physician consultations as a second option. However, only twelve percent of the respondents stated their preference for an actual physician rather than online research for symptoms.  
According to Doris Savron, executive dean for the College of Health Professions, the healthcare industry is shifting to a patient-centered model that harnesses technology to open communication channels and creates a platform for patient engagement. 
Given this shift, it is crucial that patients not only have access to these technologies but also view them as important resources for improving their health and overall care experience. 
The survey was divided into five categories to gauge the full spectrum of online doctor appointment scheduling vs. physician trends, namely medical records online, online appointment booking, online chat capabilities, text message appointment reminders, and e-prescription refills.  
Let's discuss them one by one!
1. Online Health Records
As online research for symptoms related to a host illness has witnessed a steady increase, 37% of the respondents stated accessibility to their online health records. Furthermore, 74% of respondents rated the availability of health records on the Internet as very important.
2. Online Appointment Bookings
With the surge in online medical trends, 59% of individuals think that making doctors appointment online is important, while 27% have successfully made use of these services.
3. Online Chats
While medical journals or articles related to healthcare, diseases, symptoms, and treatments have been deemed vital by internet users for knowledge and references' sake, the concept of CHAT WITH A DOCTOR online for medical care still needs to pick up the pace. As per the survey, only 17% of the respondents had access to a medical doctor online chat services, while a mere 5% used the said service. However, the silver lining in this emerging trend states that online medical chat services have been seen as very important by 49% of the survey takers.
4. Text Message Appointments
The very first element of the mobile age, Text Messages, has still not lost its charm or importance. As per the survey, 35% of users have access to text message to doctor for appointment services, wherein text message reminders are sent to their cellphones for medical appointments. 28% of respondents continue to use such services, while 64% have given these services a rating of very important.  
As the Internet has become the hub of every aspect of our lives, especially healthcare, there is a growing interest in nature for better health. Steps in AlchemLife- a leader in phytoceuticals, "the most powerful natural healthcare solutions with no side effects seen." These Phytoceuticals are developed by using AlchemLife's proprietary PHYTO ADVANCE TECHNOLOGY backed by over 75 years of R&D. AlchemLife's solutions offer relief from a variety of ailments, including (Links). AlchemLife is your one stop shop for best online health diagnosis products.  
The article is based on the information available in public and which the author believes to be true. The author is not disseminating any information, which the author believes or knows, is confidential or in conflict with the privacy of any person. The views expressed or information supplied through this article is mere opinion and observation of the author. The author does not intend to defame, insult or, cause loss or damage to anyone, in any manner, through this article.