The Ultimate Guide on Benefits of Boswellia Serrata for Joint Pain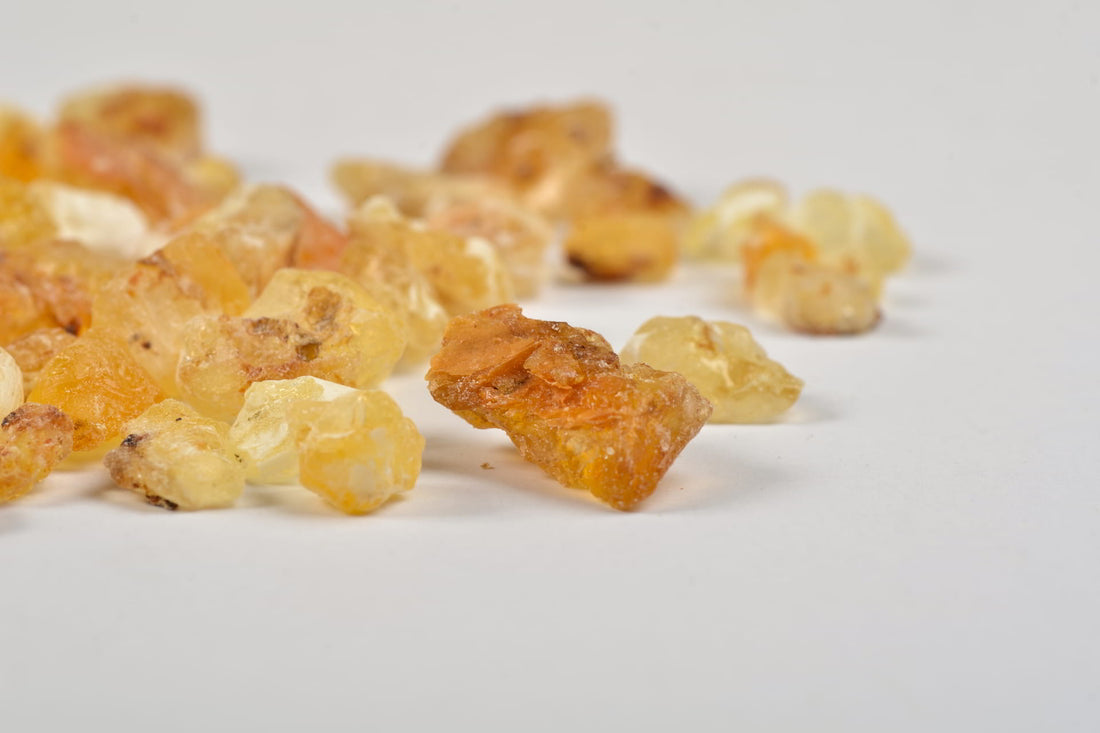 Indian Frankincense or Boswellia Serrata benefits for Joint Pain
Movement in the human body is controlled by joints and muscles. From the neck to the shoulder, down to the ankle and the toes, our bones twist and turn about fifty thousand times a day to allow us to move and work at our will. Discomfort in the joints hampers our lifestyle and routine and might render us incapable of the flexibility and mobility required to perform daily activities.  
An ounce of prevention is worth a pound of cure. After all, healthy joints are only appreciated after they are gone, and it is important to pay attention to even the slightest joint pain. There are many pharmaceutical and supplement options when it comes to helping keep the joints pain-free, mobile and flexible. One such popular natural joint supplement is Boswellia Serrata. A natural arthritis pain relief, Boswellia Serrata is one of the very useful supplements for joint pain.  
Indian Frankincense, Shallaki or Boswellia Serrata is a herb commonly used for joint mobility and functions. The gum resin extracted from the bark of the Boswellia tree has been used as an anti-inflammatory for centuries as Asian and African folk medicines. Numerous research suggests the proven Boswellia Serrata benefits in various inflammatory conditions like osteoarthritis. 
How Does Boswellia Serrata Help in Joint Pain?
Reduction in osteoarthritis symptoms are seen as early as 7 days with Boswellia Serrata. Boswellia effectively treats chronic inflammatory diseases like arthritis and is one of the best supplements for joints. It is useful in the treatment of osteoarthritis as it reduces inflammation and stiffness and provides joint pain relief. 
Studies on Boswellia showed a decrease in knee pain, improved flexibility and an increase in walking distance. Improvement in joint function and reduction in joint inflammation and pain were seen as early as 7 days in other studies. 
Boswellia Serrata: A Potent Anti-Inflammatory Agent
Boswellia contains active compounds called boswellic acids, one such being Acetyl-11-keto-β-boswellic acid (AKBA). Studies suggest that boswellic acid inhibits the activity of the enzyme human leukocyte elastase and 5 lipoxygenase (5-LO), a pro-inflammatory enzyme. Thus it is an effective natural anti-inflammatory that strengthens the connective tissues of the joints and prevents further deterioration. 
Boswellia Serrata: A Natural Painkiller
Boswellia exhibits fast pain relief properties as seen by a Belcaro et.al study on FlexiQule. Flexiqule is a 100% natural supplement designed for arthritis and related joint pain relief. It aids joint functioning and is a joint flexibility and mobility supplement. A study on Flexiqule showed a marked reduction in pain within 2 weeks of supplementation of the natural joint solution.  
Though Boswellia for arthritis dosage recommendations varies, 250mg twice daily is the typical dosage or as suggested by your physician. There is compelling evidence that boswellia serrata benefits arthritis sufferers. The anti-inflammatory and healing power of Boswellia Serrata as a natural supplement for joint support should definitely be considered, as Boswellia Serrata for arthritis is very effective.  
The article is based on the information available in public and which the author believes to be true. The author is not disseminating any information which the author believes or knows is confidential or in conflict with the privacy of any person. The views expressed or information supplied through this article is mere opinion and observation of the author. The author does not intend to defame, insult or cause loss or damage to anyone, in any manner, through this article.