5 Miraculous Medicinal Use & Benefits of Ginger Everyone Must Know About!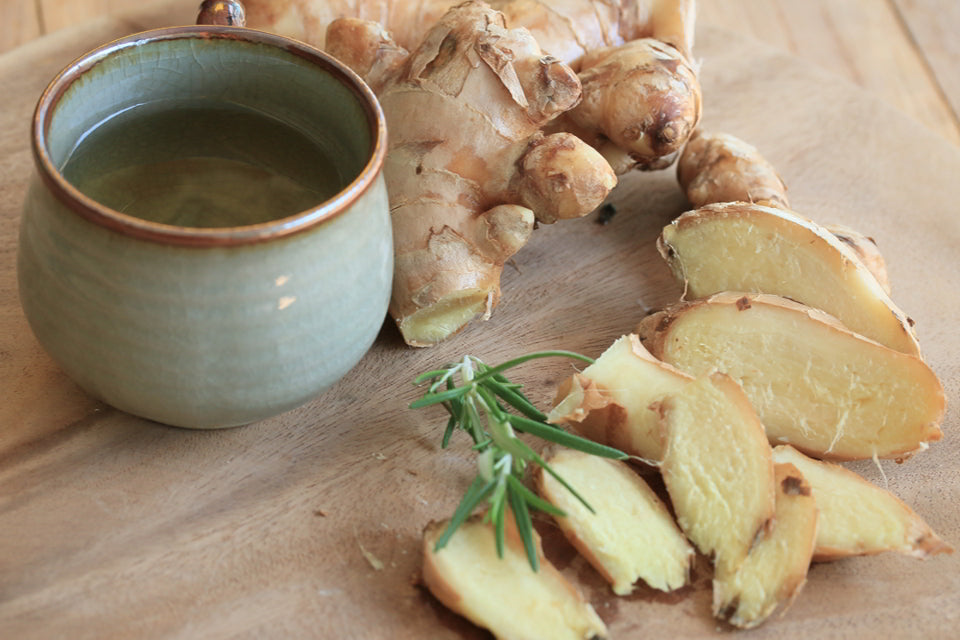 We all have experienced unrelenting congestion, joint pain, and indigestion, right? However, the intensity of the same may vary from person to person. Although there are numerous medications available for the conditions above, there's always the lurking threat of side effects that can easily turn a bad situation into worse.
The answer can be easily found in a naturally occurring medicinal marvel that works as an effective antidote to combat such situations. Modern scientific research confirms that ginger health benefits are countless with therapeutic properties that offer the following natural remedies.   
Ginger health benefits are countless, and we are going to discuss a few of them below: 
1. Ginger juice benefits
Ginger juice stimulates the saliva in the mouth, which speeds up the digestion process. The phenolic compounds in this wonder ginger spice aid in bile production suppressing gastric contractions. For generations, ginger's digestion benefits have been a recommended choice for treating chronic indigestion and constipation and have been known to ease just about any discomfort in the stomach. Additionally, one of the effective benefits is that it cures stress-related ulcers. 
The benefits of ginger water can boost your health in so many ways. Consume it twice a day and see the magic. 
2. Ginger for joint pain
Ginger for joint pain is an elixir and has anti-inflammatory properties that act as a pain reliever. A spoonful of ginger juice with olive oil can be an instant remedy that can be used to massage the aching parts of the body. Similarly, joint pain can be treated with this therapeutic spice, muscle soreness, a common problem among arthritis patients. Ginger extracts are taken to prepare natural supplements for arthritis. It is also found to be effective in mitigating migraine pain.
3. Ginger for blood pressure


Ginger effects on blood pressure to regulate it. This healing spice is also known to help reduce hypertension. Gingerol, the anti-inflammatory agent, is a potent blood thinner regulating the cholesterol level and consequently prevents clots from being formed in the arteries and vessels. Thus it promotes cardiovascular health and minimizes the risk of getting a heart attack. Finely chopped fresh ginger can be taken orally, or you can make a hot drink with ginger roots to manage hypertension. 

Recent studies reveal that ginger is an effective solution to thwart nausea during pregnancy, after chemotherapy, and postoperative symptoms. To shorten the side-effects of aggressive therapies, ginger - the versatile herb, is an effective and powerful solution to balance the toxin level in the body. However, a physician must be consulted for the exact dosage. 
4. Ginger is good for cough & helps relieves common cold symptoms
The main active ingredient in ginger is gingerol which is packed with antibacterial and anti-inflammatory properties. It helps fight off persistent cold viruses and flu swine symptoms effectively, eliminating mucus from the lungs and throat. Also, sipping a cup of ginger root tea is known to have a soothing effect on a sore throat. Chewing freshly chopped ginger with a little bit of salt and honey helps act as a cold relief medicine. Effective natural alternative remedies exist as possible cold remedies, home, and flu treatment
Although there's no doubt about the efficacy of ginger to boost natural health, it takes longer than usual to treat cough and cold symptoms, which are prevalent this season. So, instead of depending only on ginger, you should also try other effective tools that can treat early signs of flu symptoms.
PhytoRelief CC, the best cold and flu medication, is an alternative that it offers goodness of turmeric, pomegranate and health benefits of ginger. Pop this sugar-free lozenge when you have a sore throat, nagging cough, or a fever. It not only gives relief from the flu symptoms but also helps build up immunity in a more natural manner.
The article is based on the information available in public and which the author believes to be true. The author is not disseminating any information, which the author believes or knows, is confidential or in conflict with the privacy of any person. The views expressed or information supplied through this article is mere opinion and observation of the author. The author does not intend to defame, insult or, cause loss or damage to anyone, in any manner, through this article.