3 Proven Natural Home Remedies for Heartburn and Acidity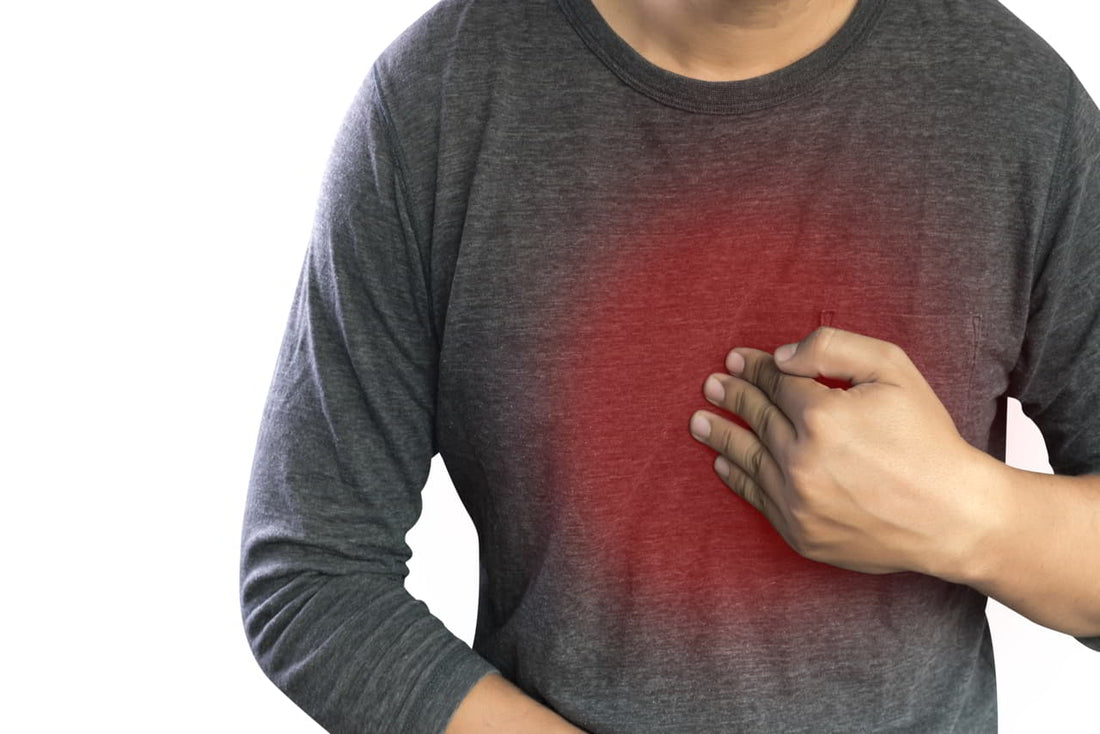 Our love for fast food and street delicacies knows no bounds. Whether it is samosas, burgers, momos (dumplings) or the ever delicious chole bhature, the hunger quotient notches up astronomically when their aroma entices our senses. There are bound to be some complications keeping in mind the rough eating habits we've developed over the years. But there are some home remedies for heartburn and acidity that can work wonders. 
Typically caused when stomach acid reflux flows back up into the oesophagus, symptoms of heartburn can be a really painful and uncomfortable condition, often requiring medical assistance.  
As heartburn or acidity is one of the most common digestive problems along with symptoms of hyperacidity, there are a plethora of stomach gas remedies available in the markets to curb acid reflux. However, as side effects are often the downsides of synthetic medicines, hence it's advisable to make use of home remedies for gas that offer relief from indigestion and are very simple to make and use. 
Take a look at our pick of these wonderful heartburn treatments at home. 
3 Natural Home Remedies for Heartburn & Acidity 
1. Aloe Vera for Stomach Acidity Solution
Mostly associated with skincare, did you know that aloe vera is also extremely effective in fighting acidity and gastric problem solution? This naturally occurring herb provides a soothing effect on the stomach lining and aids in diluting stomach acids. Due to its alkaline effectiveness, aloe vera is quite effective in decreasing heartburn episodes while simultaneously reducing irritation and burning sensation. 
2. Baking Soda To Stop Acid Reflux
A proven home remedy for heartburn and a host of minor ailments, baking soda is a very effective tool against indigestion. Found in every kitchen, baking soda is known to have antacid properties that help relieve the uncomfortable burning sensation felt during an acidity or heartburn episode. 
3. Yellow Mustard For Acid Indigestion
With its highly potent alkalizing effect, yellow mustard is one of the most effective home remedies for burning stomach and antacids. Yellow mustard combines the synergistic effects of turmeric, zinc, and vinegar that offer near-instant relief from acidity and heartburn while maintaining the body's pH levels that help reduce or averting indigestion episodes.  
While these home indigestion remedies are quite effective and easy to find around the house, heartburn or acid reflux is bound by the walls of our homes. It can strike anywhere and anytime with quite uncomfortable results. 
Hence, it's always best to carry a herbal medicine for gastritis that can offer instant relief at the drop of a hat. Steps in Phytocid-GT, an all-natural and clinically tested treatment for indigestion and gas. Developed using AlchemLife's proprietary PhytoAdvance technology, Phytocid brings together the natural healing properties of ginger and turmeric that offer long-lasting relief from acidity. 
This natural medicine for gastritis is your bet to combat indigestion with zero side effects, providing anti-inflammatory action and being a very strong antioxidant. Phytocid-GT is one of your perfect alternatives home remedies for heartburn and indigestion.
The article is based on the information available in public and which the author believes to be true. The author is not disseminating any information which the author believes or knows is confidential or in conflict with the privacy of any person. The views expressed or information supplied through this article is mere opinion and observation of the author. The author does not intend to defame, insult or cause loss or damage to anyone, in any manner, through this article.